Insanity Workout Review
Thanks for visiting! Make sure to sign up for a FREE Team Beachbody Account to get support, to help keep you motivated, and to gain access to free tools to keep you on track with your fitness & health goals.
After 4 rounds of P90X, I decided to try a round of Insanity.  I figured that after bringing it for four rounds of the X that Insanity would be a piece of cake…OH MY GOD!!!  I could not have been more wrong.  This program is called Insanity for damn good reason.  This is THE most intense cardio circuit training I have ever experienced.  The warm up is more intense than some workouts.  You will definitely get your money's worth with this program.
Thanks for visiting! Make sure to sign up for a FREE Team Beachbody Account to get support, to help keep you motivated, and to gain access to free tools to keep you on track with your fitness & health goals.
What is Insanity?
Insanity is a 60-Day high intensity workout that lasts about 45 minutes – 1 hour a day , six days a week.
How Does Insanity Work?
The concept behind Insanity is called Max Interval Training.  Regular Interval Training involves short periods of high intensity training followed by long breaks, then repeat.  Max Interval training does just the opposite; in Insanity you will be doing 3-minute intervals combined with short 30-second rest periods.

In traditional cardio workouts, you're all ways running to rest.  The breaks take a long time and the added benefit is lost.  Max Interval training keeps your body pushed to the max during the entire workout and beyond.

Introducing Insanity's Creator: Shaun T.
Shaun T. was always active growing up, but he started working toward his fitness career at Rowan University after he gained 50 POUNDS in his freshman year.  He changed his major and received a BS in Sports Science with a minor in Theater/Dance.  All through his college career, Shaun taught aerobics classes as part of the requirements of his major.  After college, he moved to Los Angeles to work as a choreographer, dancer and trainer.  The first professional work as a dancer was for Mariah Carey.  While he was teaching fitness classes in L.A., he was approached by Beachbody to submit a demo for a video.  His first workout for Beachbody was Hip-Hop Abs, released in 2006.
As a trainer, Shaun T. is one of the best.  There are times when you think you're just going to drop during Insanity, and you'll hear him say "Go take a break", but then he's begging you to get back in the game.  "Dig Deeper" is the motto of Insanity,
and Shaun is always motivating you to do just that and push for just a little longer.
My wife Pam and I got a chance to meet Shaun in June 2012, and found him to be a very personable guy.  He seems to be able to connect with everyone.  I told him, that I cursed him for 60 days straight, and his smile was followed with the response, "Good!  That means your were doing it right!"
The Insanity Routine
Insanity comes with ten DVD's that contain the starting information and all the workouts.  The DVD's included in the set are:
1. Dig Deeper and Fit Test – This introduces you to the program and helps establish your fitness baseline to judge your fitness progress and improvement along the way.

2. Plyometric Cardio Circuit – This DVD will help you burn fat with intervals of intense lower-body plyometrics and sweat-inducing cardio.
3. Cardio Power and Resistance– the next DVD will help you build lean muscle and upper-body definition with strength-training and power moves.
4. Cardio Recovery/Max Recovery – Once a week, you get a small break.  This is less intense, so rest while you can. – but don't believe it's going to be super easy.  You'll feel it.

5. Pure Cardio and Cardio Abs – Just what it sounds like.  You'll want those abs to look great when the program melts all the fat off your belly.  It's non-stop cardio.
6. Core Cardio and Balance– Take a break after month 1 and gear up for month 2 with this workout.

7. Max Interval Circuit and Fit Test – This is the real beginning of the second month. You should be in much better shape than you were a month before starting this, so get ready to really push it to the max here. It's more intense than anything you've ever done before.
8. Max Interval Plyo – This is the second level of plyometrics exercises.  I hope you're ready, your legs will be begging for mercy.
9. Max Cardio Conditioning and Cardio Abs – This extreme workout will push you as hard as you've ever been pushed.

10. Max Recovery – On this DVD Shaun T will have you doing stretches to help you recover and build strength.
Also included with this program is an Elite Nutrition Plan to be sure you're getting the proper nutrition to help fuel your metabolism while melting fat.  You will be amazed at how much more you'll be eating and still getting ripped the whole time.   You'll also get a Fitness Guide with brief information to make sure you're spending more of your time working out instead of reading.  Another useful tool that comes with Insanity is the Insanity Workout Calendar to help you track your progress and keep up with the workouts all at a quick glance.
As with all Beachbody fitness programs, there is free online support from Coaches like myself, and from the network of experts and users on Team Beachbody.

Thanks for visiting! Make sure to sign up for a FREE Team Beachbody Account to get support, to help keep you motivated, and to gain access to free tools to keep you on track with your fitness & health goals.
And once you've finished INSANITY, just submit your results to Team Beachbody and get a free T-Shirt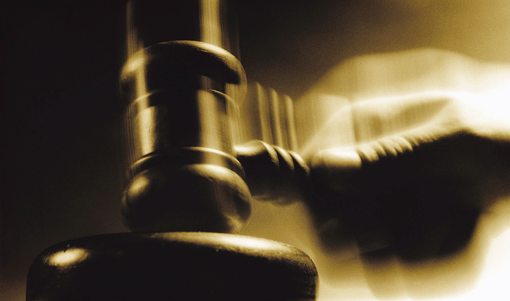 So What's the Verdict?:  Fit by Reason of Insanity!

Insanity is one of the best cardio interval training programs I have ever seen.  You can burn up to 1,000 calories in one hour and get the most insane body ever in 60 Days.  Even though I cursed Shaun T every day while doing Insanity, I have to admit, that I noticed a significant improvement in my overall athletic performance.  My sons and I love to SCUBA Dive, and I am always the first to burn through a tank on dives.  Shortly after Insanity I was able to return to the surface with one of the highest amounts of air still left in my tank.
DON'T BE SCARED TO TRY IT!  As with any program, give it your all and do your best, then take a breather, then get back at it.  One of my favorite sayings is, "Exercise like you can, not like you can't."  Then, when you try again next time try to do a little better.  Dig Deeper! as Shaun T would say.

So make time for fitness and it will make time for you!
P.S.:  If you found some useful ideas in this post, please feel free to share is using the social media buttons on this page.  I would also like to hear any suggestions, questions or comments you have below.
Facebook Comments
comments
The following two tabs change content below.
Latest posts by Tommy Doran (see all)